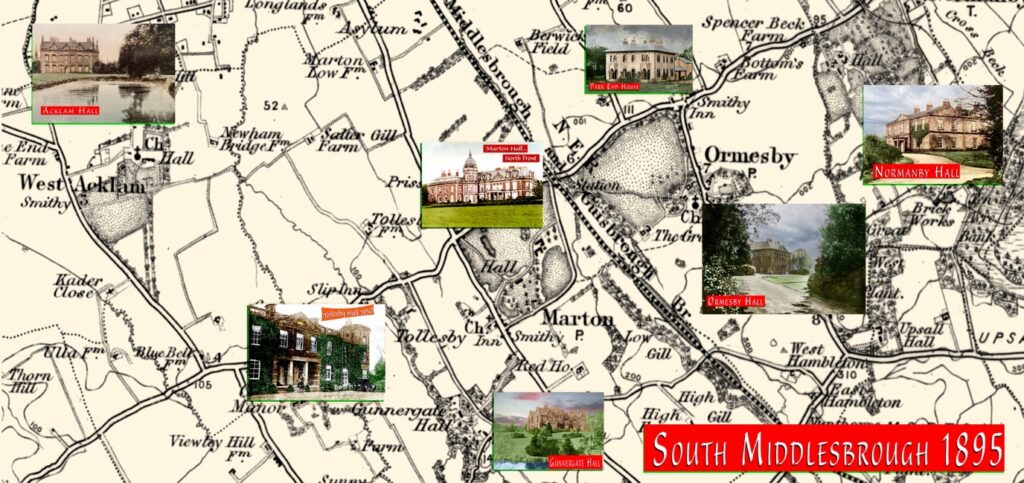 SOUTH MIDDLESBROUGH 1895:
A number of country houses – most of which are now gone forever
Looking back even just to the mid-19th century, we find a very different world – a society dominated by the social elite from the houses they lived in across the southern edge of the area, with views of Middlesbrough, in the words of Gladstone, the 'infant Hercules', to the north.
The Teesside region we live in today is essentially an urban area populated by a community which interacts (in normal times) both socially and economically. As the countryside has retreated the country houses and estates, have essentially disappeared not just from view but largely from memory too. The names may live on as place names or housing estates but with some searching it is possible to bring to light some features of this 'lost world.'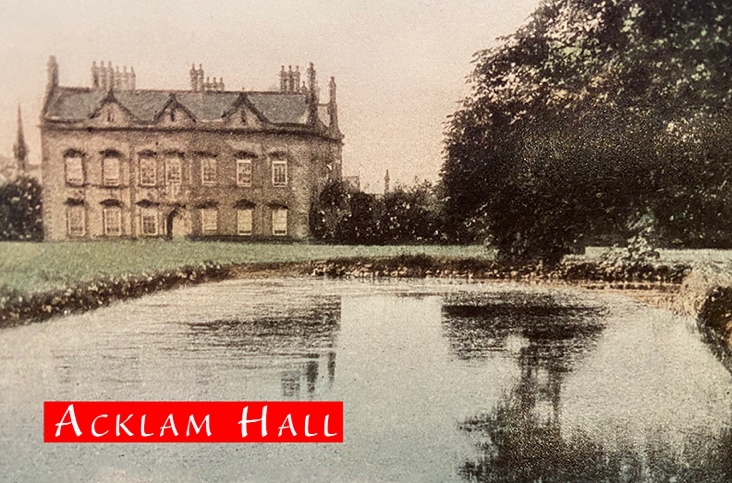 ACKLAM HALL 1680 – present day
The Acklam Estate was bought by William Hustler of Bridlington in 1637. His grandson, also William Hustler, built Acklam Hall between 1680 and 1683. Originally a very formal building surrounded by elaborate formal gardens, the Hall underwent alterations in 1845 during which restoration formality was replaced by a new 'Gothic' architectural style featuring gables and turrets. Attic rooms and a new porch were added, decorated with Gothic gables. The gardens were altered, with large lawns laid and woods planted close to the Hall.
Further alterations in 1912 restored some formality. The estate, including the Hall, was sold in 1928 becoming a school in 1935. The Hustler family owned a large part of the land up to the river and were responsible for the building of the granaries and several other buildings at Newport.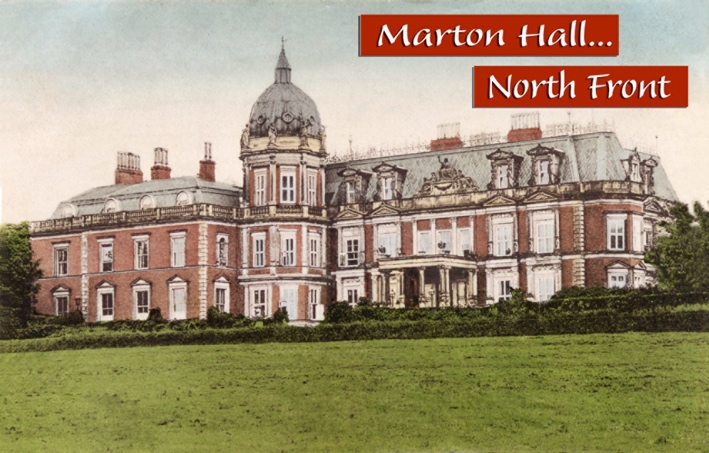 MARTON HALL
Perhaps the most elegant and indeed magnificent example of Victorian opulence in this area was Marton Hall. The north front of Marton Hall is shown here in around 1907. Constructed for Henry Bolckow, who bought the estate in 1853 as a private residence, he moved here in 1856. He continued to improve the grandeur of the Hall (exemplified by its Carrara marble columns and staircase and many other decorative features) and the grounds of the estate where he planted many fine rare trees. He also amassed a fine art collection, which along with the Hall passed to his nephew Carl on Henry's death in 1878, but due to the industrial recession of 1888 the art collection sold in London on 5 May of that year.
The twentieth century would bring increasing financial pressures for owners of fine buildings and as a result many had to be sold. Marton Hall had already been closed in 1892 due to Carl Bolckow having financial problems and remained unoccupied for many years; much of the furniture and many of the books were sold in 1907.
As also happened at Gunnergate Hall, troops were stationed at Marton Hall during the First World War. The rest of the contents were sold in 1923 and it was then bought by Councillor T. Dormand Stewart and presented to the town in 1928 for use as a public park – the Stewart Park we know so well today.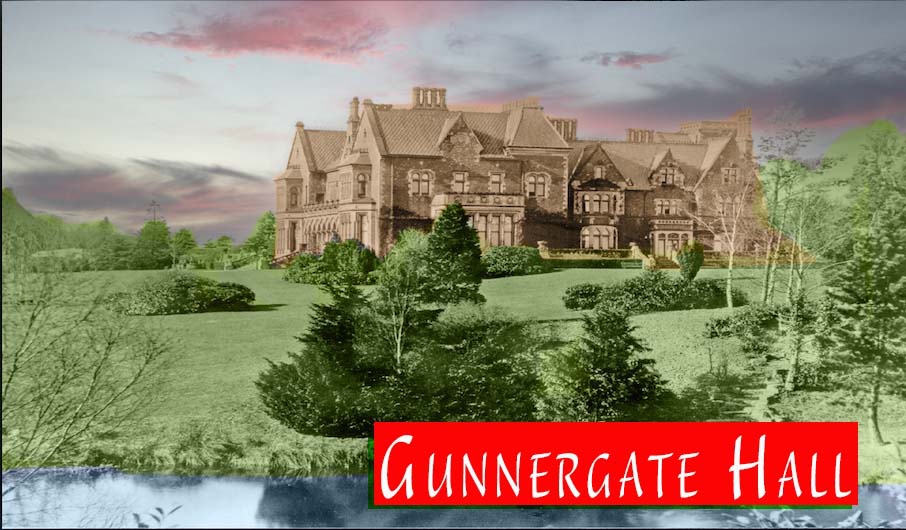 GUNNERGATE HALL
Gunnergate Hall, was a magnificent brick house in Gothic style, built in 1857 in parkland near Marton for the Quaker banker Charles Leatham. After his death in 1858 at the age of only 33, it was purchased by John Vaughan, a leading figure in Middlesbrough's iron industry along with Henry Bolckow (then living in neighbouring Marton Hall).
Gunnergate Hall was described in 1860 by contemporary reports as a 'salubrious residence with a fine prospect'. When Vaughan died in 1868, his son Thomas took over the house and proceeded to considerably enlarge it even further.
Local newspapers reported it had 'magnificent dining, drawing and billiard rooms … including pillars of polished Aberdeen granite.' The billiard room alone was rumoured to have cost £40,000. Events at the Hall such as family weddings were lavish affairs, with crowds of villagers turning out to watch.
When Vaughan's company crashed in 1879 all work ceased, leaving a banqueting hall and ballroom unfinished. The house and contents are thought to have been sold in 1881 to Henry Bolckow's nephew, Carl. The final resident of the Hall, shipbuilder Sir Raylton Dixon, purchased it in 1885 and he lived here until his death in 1901.
After the death of Raylton Dixon however, the Hall became empty as his widow went to live in Great Ayton. The Hall was never occupied again other than by troops during the First World War. The Hall was demolished in April 1946, a gesture of glorious extravagance was now extinguished, gone forever.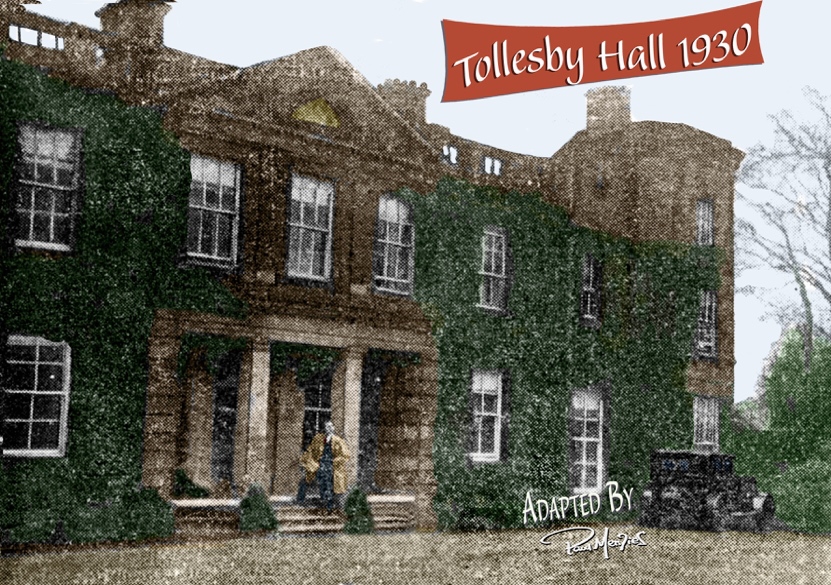 TOLLESBY HALL 1803-1982
Many people will remember Tollesby Hall …. it was clearly visible from anyone travelling along Ladgate Lane close to Slip Inn Bank. Access to the Hall was from a driveway reached off Tollesby Lane to the east of the Hall whilst Gunnergate Hall was located to the south.
Bartholomew Rudd bought Tollesby Estate in 1803 and replaced the seventeenth century Hall with a new 'more modern mansion' built between 1803 and 1808.
The new building was described as 'two-storied with five bays with pediment, balustrade parapets, a colonnaded entrance and lower two-bay wings'. There were several alterations throughout the nineteenth century as new owners moved in.
It was eventually bought from the Rudd family by James Emerson of Easby Hall in 1886. It later passed to his son Eleazer Biggins Emerson. In May 1930, the contents of Tollesby Hall were 'sold on the instructions of the late Mr E.B. Emerson'.
By 1937, Tollesby Hall and its 3 acres of ground was 'for let at £200 per year', described as 'being in good repair … (with) four reception rooms, ten bedrooms, bathrooms, kitchen, garage and water and electric light both available.'
After later becoming a builder's yard the Hall was eventually demolished in 1982. Another part of the region's history was gone forever.
Today most of the Tollesby Hall estate is residential housing with few visible signs left of its unique history…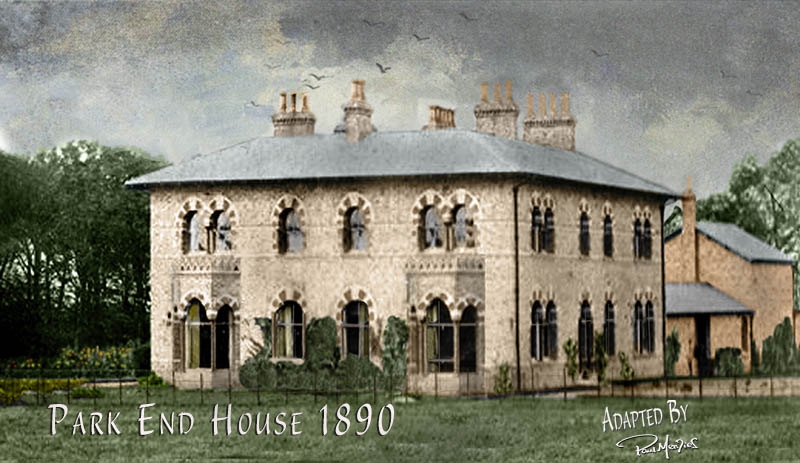 PARK END HOUSE 1860 -1961
How many people can remember Park End House?
This substantial property stood for 100 years having been built for James Stovin Pennyman, on a plot of land immediately to the west of Ormesby Road (or Ormesby Lane or White House Lane as it was then known) and the junction with Ladgate Lane.
The house was designed by Darlington architects, Pritchett & Sons, with building beginning in the autumn of 1860. Although Pennyman had sent his mother and wife to live in the property in early 1861 it was September of that year before the family fully moved in.
Accessed by a driveway from Ormesby Road the main entrance opened to a moderate sized hall, main staircase and cloakroom with toilet. Inside there were three large rooms on the ground floor together with a large kitchen with a stone floor, scullery, larder, pantry and storeroom. Upstairs there were six bedrooms (one of which was linked directly with the kitchen by a small staircase), a dressing room, three bathrooms and toilets, as well as two attic rooms.
Outside there were several outbuildings – a wash house, five storerooms, a coach house and harnessed rooms. The four acres of land (1.619 hectares) included a large kitchen garden, ornamental gardens, two small paddocks and other buildings such as stables and potting sheds.
The total cost of the house was £2280.34p; several successful shopping trips to London resulted in various pieces of furniture being delivered by steamship from London to Middlesbrough and then by cart to the new home at Park End. Other furniture was bought locally including some pieces from the J.I. Hopkins sale of furniture at Newlands. With servants employed and men from Ormesby Hall brought in to begin the landscaping of the grounds the family settled down to enjoy their new home.
When Park End House was built it stood some distance from the new town of Middlesbrough and enjoyed a completely rural location. However, throughout the years of its existence the house witnessed, at a quickening pace, the encroachment of urban development. After World War Two major new housing estates planned by Middlesbrough County Borough Council began to emerge close by – including a major development at the adjacent Berwick Hills Farm.
Although Park End House exists no more the name Park End lives on after the Park End development plan, approved in 1951, initiated large scale housing development throughout the area close to the house. Today there is little to remind us that this once grand house ever existed – a supermarket stands on the site….. only an occasional tree reminds us of the property that once stood on the country lane from Middlesbrough to Ormesby….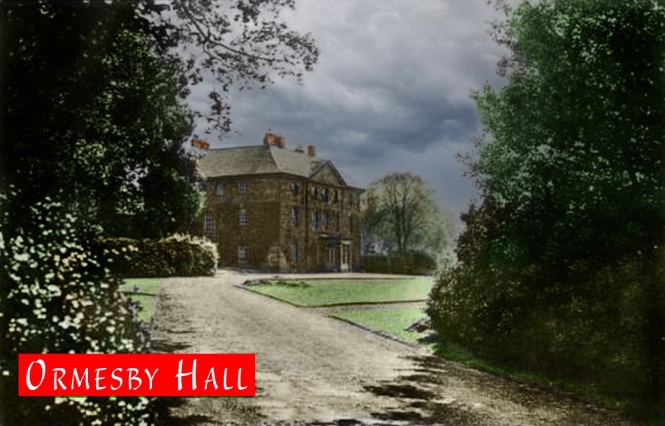 ORMESBY HALL 1754 – present day
A great deal has been written about Ormesby Hall – a Grade I listed building, which is a mainly 18th-century mansion house built in the Palladian style and completed in 1754. The Hall still stands today together with its immediate grounds It's survival is largely through the National Trust taking over the building after Ruth Pennyman, when the last member of the Pennyman family to live there, died in 1983.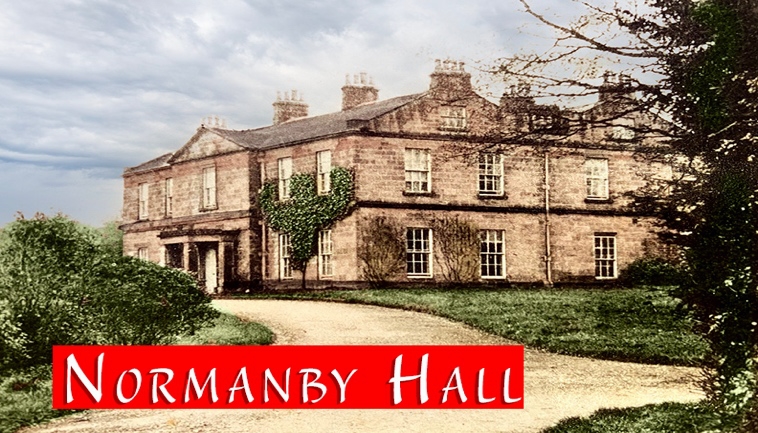 NORMANBY HALL 1815 – present day
Normanby Hall built in 1820 for William Ward Jackson is shown here c1905. It replaced the previous family home 'Old Hall' where his father Ralph Ward Jackson lived from May 1770 until his death in 1790.
William moved out of the 'Old Hall' on 30 March 1815, a move which he pondered on for some time and one which he noted annually in his journal seemingly with a sense of poignancy.
A lot of the plants and trees were brought to the new property from the grounds of the old hall over the next few years. The Hall and the Ward-Jackson family remained the patrons of the village of Normanby until eventually it was sold. More recently, it was a residential home but was sold since when in a time of an uncertain future it has suffered at the hands of vandals– a sad fate for this once imposing country house.
Paul Menzies
May 2021