IT'S the back end of 1976 and the owners of a failing Bierkellar situated on the outskirts of a provincial north east town based on Teesside contemplate turning it into a music venue. They were keen to explore the possibilities of this new music that was gripping the country. The Sex Pistols had garnered most of the tabloid headlines and punk rock was all over the news. It's unlikely looking back with hindsight that the owners would ever have imagined 45 years later that people who attended the venue, played in bands and published their own fanzines would form their own page on social media dedicated to Middlesbrough Rock Garden. Like many small businesses working in the entertainment sector they probably had an idea it would make them money very quickly without any real timescale for longevity.


The Rock Garden would go on to champion the latest in punk rock, post punk, heavy metal, ska, reggae and various other genres that remained outside the mainstream. It was probably just as well it was situated in an area of town that had seen the wide scale demolition of hundreds of back to back street houses in the Cannon Street area a few years earlier to be replaced by a grim industrial estate and eventually a dual carriageway.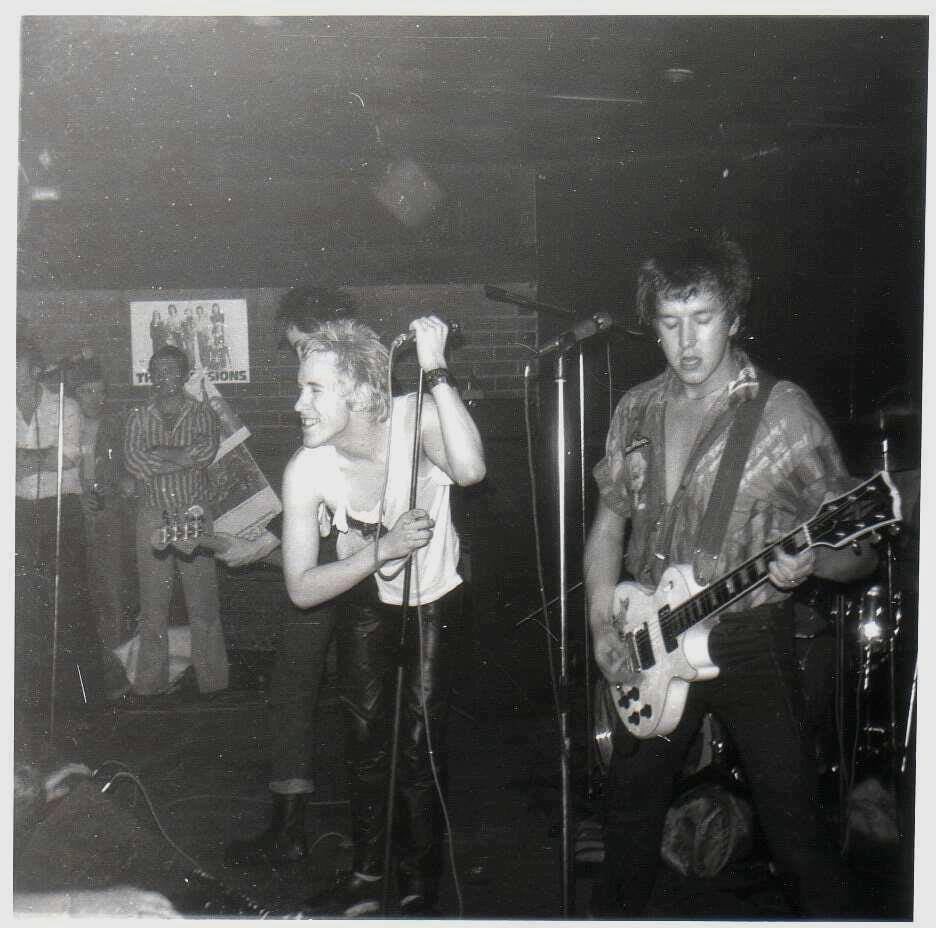 A veritable A – Z featuring Acne Rabble (aka Sex Pistols), Adam and the Ants, The Adverts, The Clash, The Cramps, The Damned, Dire Straits, Girlschool, Iron Maiden, Motorhead, New Order, OMD, The Police, The Pretenders, Psychedelic Furs, The Selecter, Simple Minds, The Stranglers, Squeeze, Tom Robinson Band, The Tourists, UB40, Ultravox and The Undertones would play. Or obscure bands that featuring the likes of Mick Hucknall (The Frantic Elevators), Martin Fry (Vice Versa) or Roland Gift (Akrylyx). Local heroes included Basczax, Blitzkreig Bop, Discharge, The Filth, No Way and The Vultures plus many more. Bands forming and then splitting up in their dozens. Fanzines would include Gabba Gabba Hey, Protesting Children Minus The Bondage, Street Level, Strictly Rockers, Teesside Public Address (TPA) and Teesside Smells,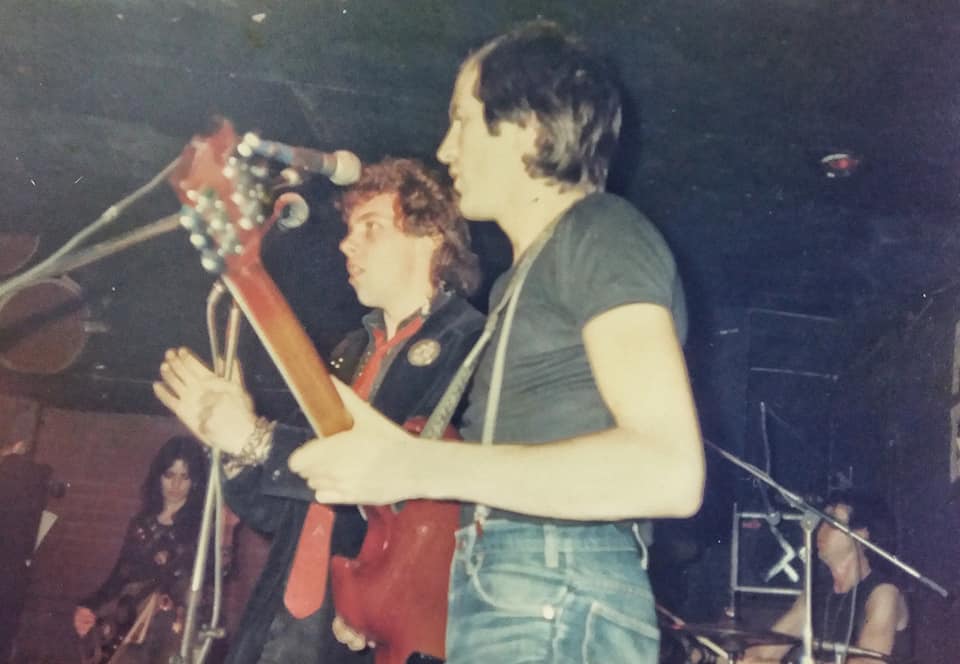 A brief period followed when the venue featured regularly in the tour itineraries of bands and published in the established music press of the day: Melody Maker, NME and SOUNDS. Being a punk on Teesside came with consequences mainly hyped up by the daily tabloids who rejoiced in any negative press they could find.

In 1977 we had 'No More Heroes' by The Stranglers and The Clash singing, 'No Elvis, Beatles or the Rolling Stones' on their self-titled debut released in April. The Stranglers had already made their sole Rock Garden appearance in February though they played Middlesbrough Town Hall not long after. The Clash turned up in May on a nationwide UK tour just six weeks after releasing their debut. It was to be a monumental evening at the Rock Garden. Even lights failure for several minutes couldn't deter them. Bands were forming locally after this appearance as punk rock spread into the provinces and created its own local scenes. Even in places like Middlesbrough & Stockton, usually they would take place in run down pubs like The Albert, The Teessider and The Wellington that struggled for business during the week but punk rock found a place to grow and an eager new audience to experience everything it offered. Of course there were people who jumped on the bandwagon wanting their own taste of the action but the Rock Garden managed to last from the back end of 1976 through to August 1981. Music seemed to be moving so fast in those days. My own experiences provided opportunities to witness people changing from punk to skinhead to mod in a matter of months.

It would be easy to think of the Rock Garden just as a venue that held punk bands but it also ran heavy metal & rock evenings that featured the likes of Def Leppard, Dire Straits, Girlschool, Motorhead, Saxon and The Scorpions. Yes, for a brief time you couldn't pick up a music paper without some band being announced as playing the Rock Garden as part of their tours. Whilst it would be easy to single out the Rock Garden other local venues like Middlesbrough Town Hall, the Coatham Bowl in Redcar and Teesside Poly also played a part too. The Rock Garden originally had an agreement in place that would see Teesside Poly hosting events there which was the best of both worlds as the Poly also used the Town Hall to stage bigger events too.

One of those artistes that made a huge impression was locally educated Tom Robinson from Stokesley who had several top 30 hits and for around 18 months was courted by all the major music press. When Tom brought his band to the venue nobody batted an eyelid when they all joined in the chorus for 'Glad To Be Gay,' which in an industrial town like Middlesbrough was quite an achievement.

I would be lying if I said I was there at the beginning. I simply wasn't but I have friends who were. My Rock Garden baptism didn't actually take place until the night The Skids were due in town in March 1979. I had heard stories and rumours about the Rock Garden's reputation which had all been based on hearsay and no actual experience of it. It was enough to put me off for at least six months but then I thought I would throw caution to the wind. What could possibly go wrong?
In those far off days a trip to Middlesbrough was seen as something exotic. I had no experience of any other nightlife. Nobody where I lived in Stockton was into punk rock except a guy called Stephen Jennings who liked Eddie & The Hot Rods and lent me their second album 'Life On The Line' with a 12" single by The Ramones accidentally wedged between its gatefold sleeve. 'Rockaway Beach' it was called but the b-side caught my attention on my Mono record player. 'Beat On The Brat with a baseball bat, oh yeah, oh yeah, oh yeah oh huh' sang Joey Ramone. It was so dumb yet so catchy. If this was punk rock then count me in!

At the time I worked with a colleague who was a huge Skids fan his name was Neville King and The Skids from Dunfermline were due at the Rock Garden on Satuday, 24th March,1979, just as 'The Saints Are Coming' crashed into the top 30 charts. They had previously had 'Sweet Surburbia' out as a single and their debut album 'Scared To Dance' was being promoted on the tour and unbeknown to me at the time the band were doing a 'Matinee Show' for kids under 16 and then a later show for 18 and over. The problem was that the venue was tiny and at a push probably held around 300. I've read from various sources that the capacity was 250 but another one said they had 450.

On the night there was a large queue forming round the side of the venue and where The Acklam pub across the road was situated. Unfortunately it hardly moved and on the night like dozens of others we ended up taking in a Rock Against Racism event at Teesside Poly featuring a reggae band called the Barrie Ford Band; a local band called The Barbarians who had such a profound effect on the local scene and two other bands from further afield in the Leyton Buzzards and The Piranhas. The experience only made me want to explore more so when it was a reformed Damned appearing at the Rock Garden the following week I was determined not to miss out this time by arriving earlier.

The Damned I knew from their early singles 'New Rose', 'Neat Neat Neat' and 'Problem Child'. They were the first major punk band I ever saw at the Rock Garden and though they have changed line-ups periodically I still hold some genuine affection for them though their main songwriter Brian James had gone from their line-up and they had signed to Ted Carroll and Roger Armstrong Chiswick independent record label. They both ran a record shop in London at the time. Other notable bands on Chiswick included a very early version of Motorhead and the Radio Stars. With The Damned, Captain Sensible moved from bass to guitar and Algy Ward was brought in on bass duties from a latter day version of Aussie punks The Saints. Dave Vanian and Rat Scabies were still there too. Ward would later feature in a rock band called Tank.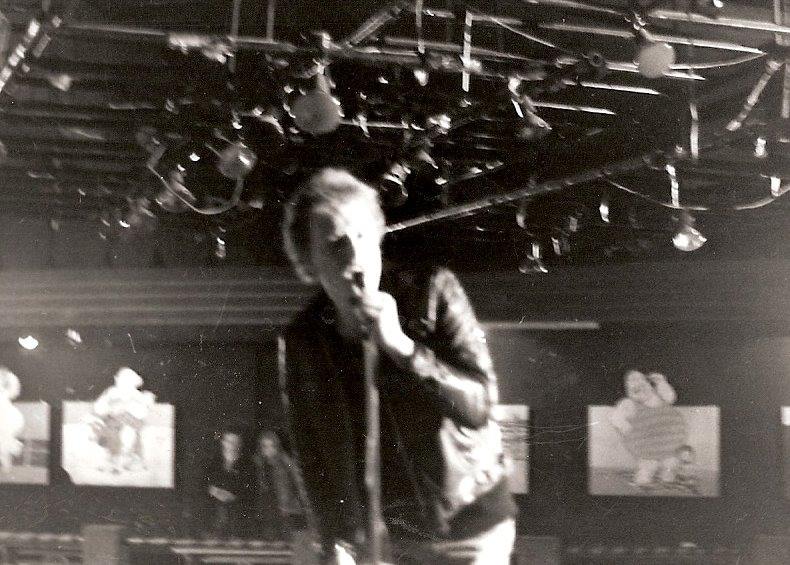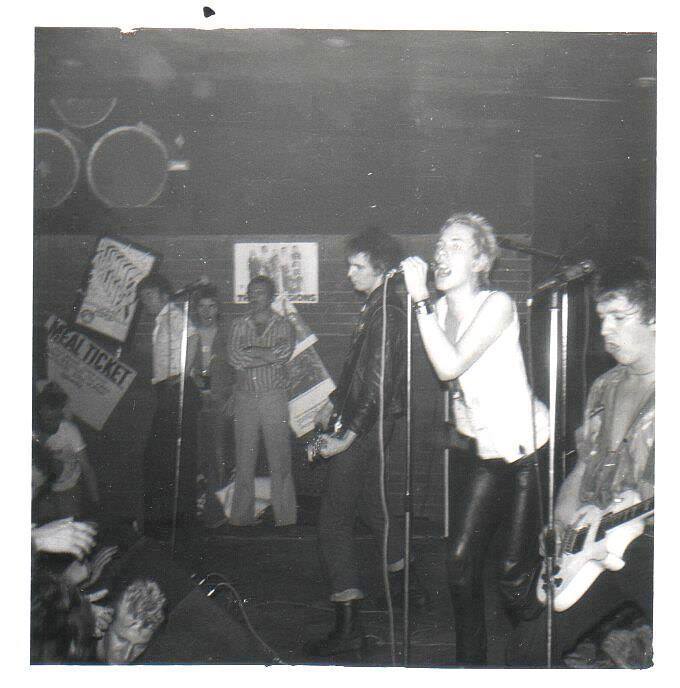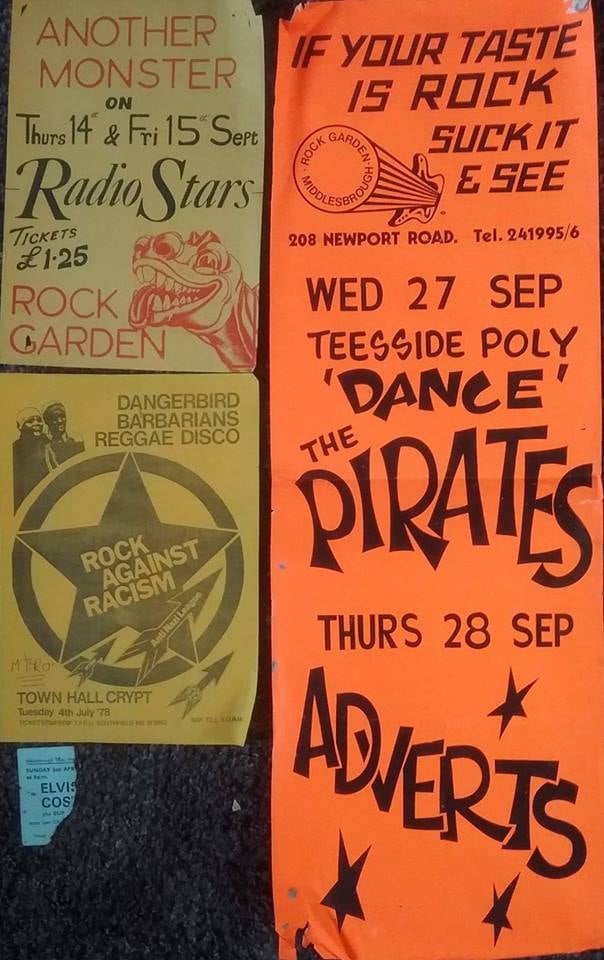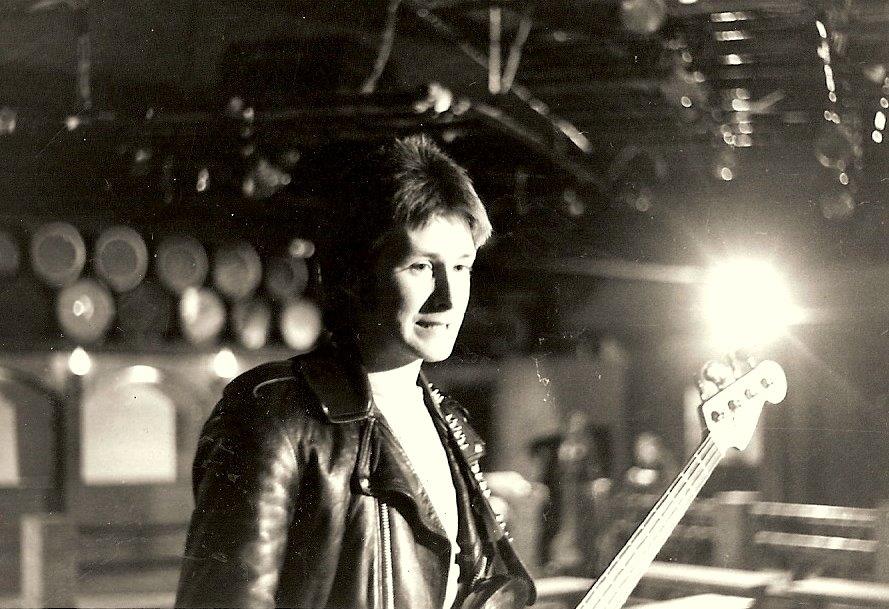 It wasn't long before they experienced commercial success with 'Love Song', 'Smash it Up' (which was banned by BBC Radio 1 for inciting violence) and 'I Just Can't Be Happy Today'. On the night Dave Vanian just looked so unique and although the night remains a blur the reformed The Damned made such an impression on me, I started going to the Rock Garden regularly. 1979 would prove to be a successful year for The Damned as they returned in December to a full house promoting their third album 'Machine Gun Etiquette' which for me has stood the test of time. The Damned were never seen in the same light as punk heavyweights like The Clash, the Sex Pistols or The Stranglers, more the jokers in the pack but they actually could play their instruments. When they played live Captain Sensible was always good for a wind – up. 'The Captain is a wanker' repeat ad infinitum was a regular chant at the live shows I caught them at.

Life would never be quite the same for me again. Live music became a staple diet of my obsession. Some weeks a decision had to be made, should I buy two albums for £3.99 or go to the Rock Garden instead? Money was tight and sadly choices had to be made but the weekly music press kept me going. I had a regular order for SOUNDS music paper. I couldn't afford to buy Melody Maker and the NME too, though sometimes I would read the latter.

ENDS
AUTHOR – STEVE HARLAND